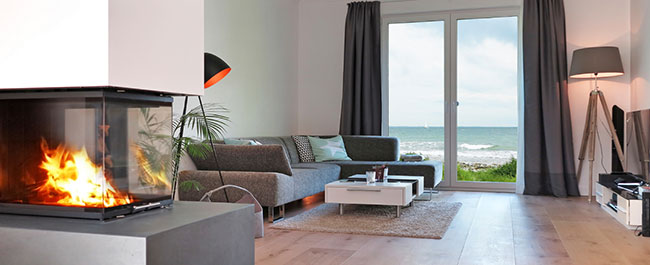 Vacation Homes | Renting vs Buying
Buy or Rent | What's The Better Option for Vacation Real Estate
Throughout the day, your mind might be drifting away from your work. No matter if you're daydreaming about the crystal clear water in Greece or picturing yourself slalom skiing down Mammoth Mountain, having that beautiful and comfortable property to come home to at the end of the day is the best feeling.
If you're thinking of taking that next step and finding a more permanent place to live in your favorite vacation spot, you might be thinking, "Should I buy or should I rent?" We're here to help.
Before you jump into purchasing a home or signing a lease, here are a few things to consider.
1. There Can Be More Flexibility in Renting
If you are like most, you can be very indecisive about where you'd like to vacation. You might be daydreaming of the French Alps right now, but next year, the sandy beaches of Mexico might be taking over your every thought.
By purchasing a property, you take away the flexibility of traveling to many different places. You are more likely to visit the same place, rather than having the flexibility to vacation somewhere new.
This is not a problem for some. If you love visiting a certain town, village, or community, buying a home in that area could be of great benefit to you and your family. Your vacation real estate can function as your home away from home—no matter where home is to you.
2. You Can Make Your Home More Personal by Buying
While renting can give you more freedom in where you vacation, buying a home can give you more freedom in what kind of home you will be vacationing in.
In some cases, when you rent a vacation property, it can feel like you are living in someone else's home. By purchasing vacation real estate, you can make it your own. You can customize every detail of your space, from the colors on the wall to the knobs on the drawers.
When you rent a home, there may not be appliances, fixtures, or other components of the home that you are used to in your everyday living. When you buy vacation real estate, from the moment you step into the door, it will feel like home. You will know what you have and do not have to ensure that you come prepared with each and every visit.
3. You Can Avoid Major Taxes by Renting
When you purchase a home, you are subject to paying property taxes. For those that can only vacation one or two times out of the year, this can be somewhat of a financial burden.
Depending on the size and location of your vacation home, your property taxes in one month alone can result in a similar cost as renting a home for one vacation. By renting, you can avoid these costs all together.
4. Vacation Real Estate Can Be a Great Investment
When you rent a home, you are simply purchasing an allotted time in the space. When you purchase a home, you take ownership over the property. For some, buying a vacation home is a great investment.
This property can serve many functions. It can be your home away from home, if and when you need it, but it can also be transformed into a rental property.
This can help you cut costs from property taxes, upkeep, and overall mortgage payments while you are not using the home.
Looking for a Dream Home in the South Bay? Get the Best House-Hunting Tips Delivered Right to Your Inbox!