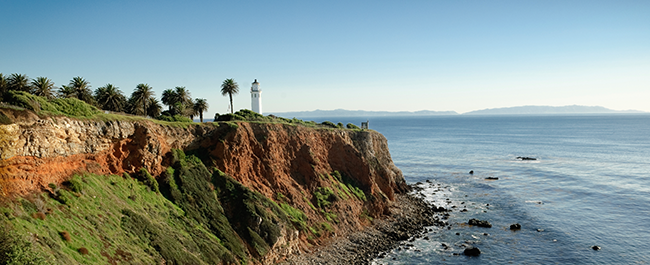 Top Neighborhoods and Real Estate in Palos Verdes
There are a number of great neighborhoods throughout Palos Verdes. The entire Palos Verdes Peninsula is known for its large luxury homes. Many of the homes within Palos Verdes have breathtaking views of the Pacific Ocean, the South Bay and Los Angeles, or Long Beach and Orange County. Palos Verdes is also known for being a great place to raise a family. Both the private and public schools are known to be some of the best schools in the state of California. If you want to live on the Palos Verdes Peninsula, you need to think about which neighborhood you want to live in.
Most Desirable Real Estate and Neighborhoods in Palos Verdes
There are a number of wonderful neighborhoods within Palos Verdes with beautiful homes for sale. Here are some neighborhoods that offer some excellent benefits for residents.
Malaga Cove
Malaga Cove is known for its Mediterranean feel. Much of the architecture in Malaga Cove is reminiscent of the homes and buildings you may see in Italy or Southern Spain. Malaga Cove is known for incredible views of the ocean and the Beach Cities. The Malaga Cove neighborhood includes Palos Verdes Beach and Athletic Club, Palos Verdes Country Club, Malaga Cove Plaza, and many lovely parks.
Lunada Bay
Lunada Bay (also known as Margate) is located on the westernmost part of the Palos Verdes Peninsula. Lunada Bay is known for its high bluffs above the water. Many homes have beautiful views of the Pacific Ocean and Catalina Island. The Lunada Bay neighborhood lines Palos Verdes Dr. West. Lunada Bay has a number of wonderful schools including Lunada Bay Elementary School, Palos Verdes Intermediate School, and Palos Verdes High School.
Valmonte
Valmonte is located on the northern part of Palos Verdes. The homes in Valmonte are known for their architectural character and charm. Valmonte has a number of Mediterranean-style homes, Mid-century homes, and traditional homes. Valmonte has a much more wooded feel than other spots on the peninsula with large Eucalyptus trees lining the streets. At the center of Valmonte is a beautiful wood chip trail, perfect for runners, dog walkers and equestrians. Valmonte is a convenient location for those that want a quick exit off the hill to the beach and freeways.
Rolling Hills
Rolling Hills is a gated city with large estates which are perfect for horseback riding. Since it is gated, it is very exclusive and secluded. The community has an equestrian feel with a number of horse trails. Many of the homes on Rolling Hills are ranch-style homes. The luxury homes within Rolling Hills are known for their incredible panoramic views. Rolling Hills is residential only. There are no retail or commercial spaces within the city.
Real Estate in the South Bay
Beyond the Palos Verdes Peninsula, there are a number of great cities within the South Bay. Make sure that when you are looking to buy a house, you find a South Bay realtor that has a strong understanding of all of the different neighborhoods within each city. A qualified South Bay realtor will understand the nuances and benefits of each neighborhood and will be able to help you decide on the right neighborhood for your family's needs.
Looking for a Dream Home in the South Bay? Get the Best House-Hunting Tips Delivered Right to Your Inbox!