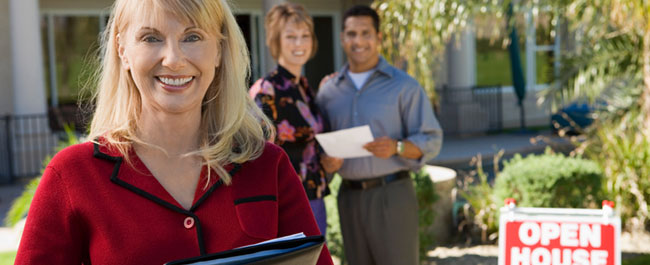 Tips From Your Realtor | Perfecting Your Open House
Tips From Your Realtor | 3 Ways to Perfect Your Open House
Selling your home is a learned skill. The more experience a person has in buying and selling homes, the higher the skill level. As Palos Verdes realtors, we understand that the market is always hot, but that doesn't always directly translate into getting the best value for your home.
To ensure you get the best value for your home, it not only has to be priced right, but be presented in the best light. Over the years, we have put together countless, successful open houses for our clients. To help you do the same for your home selling ventures, keep reading.
1. Depersonalize Your Home
Although you adore the items in your home, someone else might not appreciate them as much as you do.. Ensuring that your home is as depersonalized as possible will help open the doors to many more buyers.
The goal of this task is to allow buyers to see themselves in the home, not feel as if they are touring someone else's home. This can be accomplished in many ways. One of the most popular and easiest ways to accomplish this is to bring in a home stager.
Staging experts are trained to make the most out of the space in homes to ensure that it appeals to a wide variety of buyers. By updating the items in your home, the color on the walls, and even the smell in the home, they can help persuade buyers in making an offer for your home.
2. Let Your Realtor Do the Talking
Although you may think you can tell your home's story the best, it might be a better option to let your realtor do the talking. Your realtor has years of experience describing, selling, and touring homes in a way that shows the space in its best light.
One thing that many homeowners do that can hurt their chances of getting the best offer is letting their emotions get in the way. We understand that you have spent years upon years in this home and have made beautiful memories inside it, but allowing this to show in an open house can deter some buyers.
Buyers may not like a certain aspect of the home and make a comment about it. Rather than letting yourself defend the home, your realtor will be able to provide an emotionless answer, allowing the open house to continue smoothly.
3. Get a Pet Sitter for the Day
Although Fido might be the most well behaved pup on the planet, he should still be absent from the open house. In the eyes of buyers, pets can be seen as a factor that contributes to damage or overall decreased property value. For home buyers that do not like pets, this can be a major downside. They may not be able themselves in your home, as it was once a home to housed dogs or cats.
Ensure that your home is given the best chance on the market and give your pets the safety they deserve throughout this busy day.
Looking for a Dream Home in Torrance? Get the Best House-Hunting Tips Delivered Right to Your Inbox!