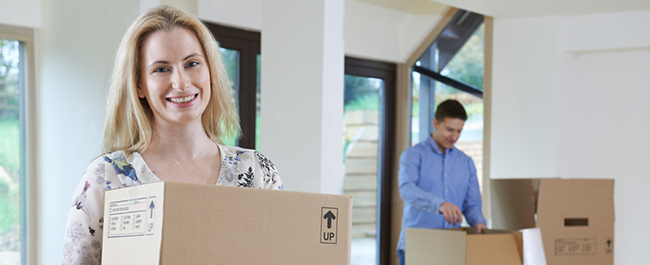 Don't Be Afraid of Selling Your House!
When it comes to selling a house, sellers often experience fear before they begin the process of listing their house. We understand that it can be a scary experience, especially if it is your first time selling a house. As experienced realtors, we have helped individuals face these fears and find the perfect buyers for their home.
4 Common Fears Homeowners Experience While Selling a House
Take a look at some of these common fears that many sellers experience any why you really shouldn't be afraid if you have a qualified realtor at your side.
1. Buyers Won't Want My Home
If you own a home in the South Bay or Palos Verdes Peninsula, guess what, you own a home in a highly desirable area. We all know the phrase "Location, Location, Location" and no other area has the same level of desirability as the South Bay. It is located close to the beach and is about 30-40 minutes away from Downtown Los Angeles. Even if your home is not in the best condition, buyers will be willing to buy your home just so they can live in this area. Make sure that you hire a real estate agent that has a strong understanding of the South Bay market who really knows how to sell houses in this area.
2. I Am Going to Have to Do Serious Work On My Home
You may be surprised how accomplishing a couple of small projects can make a huge difference. Also, some home buyers may be willing to purchase a home that isn't in the best condition for the right price. Your realtor should be able to discuss the most profitable projects that you can complete in a minimal amount of time.
3. I Don't Like Strangers Walking Through My Home
This is probably one of the most common fears of home sellers. It can be a little frightening to know that there are strangers walking through your home. Especially for open houses. It's good to begin storing valuables and packing away personal photos and information before your open houses. Most buyers don't really want to see your personal items anyway because it makes it much more difficult for them to see themselves in your home.
Also, you should talk to your realtor about the best time to do private showings. Your realtor should always be keeping a close eye on any visitors to make sure they are being respectful of your home and property.
4.  My Realtor is Selling My Home for Less Than Its Worth
This is a real fear for many sellers. This is a trust problem with you and your realtor. Honesty is one of the most important characteristics of a great realtor. Look at how much other homes in your area are selling for. If you think that your home is being listed for less than its worth, talk to your realtor. Talk to them about their reasoning. Just as a precaution, you may want to get a home value estimate from another realtor.
The very first thing that you need to do before selling a house is finding a knowledgeable and approachable realtor. When you have a qualified realtor at your side, you shouldn't have to worry about a thing. It is important that you feel comfortable and confident throughout the process.
Looking for a Dream Home in the South Bay? Get the Best House-Hunting Tips Delivered Right to Your Inbox!