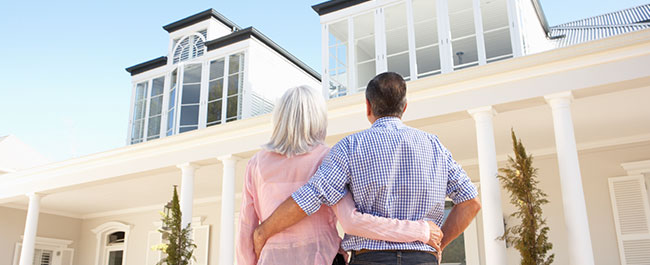 7 Strategies To Buy Your Dream House In A Bidding War
7 Strategies To Buy Your Dream House In A Bidding War
You've finally found the perfect house. You've looked for months and you haven't liked anything enough to write an offer…until now. The questions start rolling through your head:
How much do I offer?
Do I offer list price or more?
Do I hold back on making my best offer first?
Should I write the seller a personal letter to accompany my offer?
Follow These 7 Strategies to Help You WIN a Real Estate "Bidding" War and Get the Home of Your Dreams
1. Study Comparable Real Estate Sales in the Neighborhood
Your realtor will provide you with recent closed sales in the neighborhood. In addition to this data, you will need to look at the number of similar homes that are for sale. This data will help you to determine if you will be competing against two or 10 buyers, allowing you to create the most compelling offer.
2. Find Out What is Important to the Seller
Your realtor should be asking the listing agent questions to determine the Seller's motivation. Do they want a quick or long escrow? Are they looking for a cash offer? Do they want to sell the home furnished? Do they want a rent back? This information will help you to write the perfect offer.
3. Work with Your Real Estate Agent to Time Your Offer Just Right
Your agent should ask if there are multiple offers on the table and when the offers will be reviewed. You want to be the last offer in, not the first. Find out how many offers are in right before you submit your offer. Sometimes the realtor will even hint at the price you need to offer to win.
4. Embrace AS-IS
Being in the midst of a bidding war is no time to be picky. Offer to take the house in as-is condition. Shorten most, if not all of your contingencies. This isn't as big of a risk as you would think.
If you are putting more than 20% down and the house doesn't appraise, you may still be able to buy the house and not have any changes to your financing.
5. Think Clean and Show Some Hospitality
Make your offer as clean as possible with no strings attached so the sale is not dependent on you getting a loan, selling your home or completing termite work. Offer to let the seller rent stay after the close of escrow. It shows that you are flexible.
6. Be Creative in Your Offer
Ask your real estate agent what would sweeten the deal. Perhaps the seller would like it if you offered to pay their moving expenses.  This is a small price for winning the home of your dreams.
7. Be a Back-up
If you lose on the first bid, make sure your realtor puts you in "backup position #1". Deals fall out of contract all the time. You want to be the next person in line to buy this house so that the seller's realtor doesn't put it back on the market for every buyer to renew their original bid.                
Looking for a Dream Home in the South Bay? Get the Best House-Hunting Tips Delivered Right to Your Inbox!