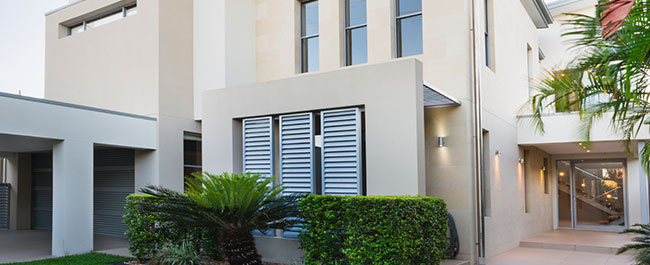 6 Real Estate Tips For Buying a Home
Top Real Estate Buying Tips
Are you new to buying a house? Whether you are moving for the first time, or it's been awhile and you're not sure how the process has changed, we are here to help. Buying a house may feel overwhelming because it is such a big decision. We understand that you want to make sure your new home is a place where you feel comfortable, relaxed and at home. Take a look below at a few home-buying tips that will help prepare you for making this major decision.
1. Think Long Term
When you are looking to buy a home make sure you question the next ten years or so. Are you planning on settling down and creating a home that you will want to live in the long term? If so, what type of home do you need? Are you planning on having kids, or have you retired and want to downsize? These are all great questions to ask before you start the home-buying process so that your real estate agent will know which type of homes to look for.
2. Get Pre-Approved
If you are taking out a loan for your future home, getting pre-approved is a smart move. Make sure you understand that being pre-approved is not the same as being pre-qualified. Anyone can be pre-qualified. But if you get pre-approved this means that your financial information has been looked over and you know how much the lender will give to you. This will save you a lot of time and money, especially when it comes to establishing your budget.
3. Calculate All Real Estate Expenses
Buying a home involves setting a budget. This is not only helpful for your o determine what you can afford and desire to spend on your future home, but also will help your realtor find homes within that price range. When you are creating this budget, be sure to include all expenses, not just the dollar sign on the home's price tag. Buying a house includes expenses such as taxes, interest, insurance, utilities, house upgrades, the cost of commuting, etc.
4. Make A Checklist for Each Home You View
Before you start house hunting making a checklist with your must-have items or priorities will help the process flow much smoother. Often when new or inexperienced homebuyers look at homes they forget what is important to them or are too emotionally overwhelmed that they don't think logically. To avoid making a hasty decision, take your checklist along each house you visit and cross off the items that the home has or doesn't have. Taking pictures can also be helpful. When it comes down to making a decision you will have a few lists and photos to help you make a rational decision.
5. Don't Try To Time It
Some people worry about the market and try to figure out the best timing. This is not something you can measure as the market always goes up and down. If you find the perfect house that fits your lifestyle and budget, your best bet is to go for it or you may miss out.
6. Get A Real Estate Inspection
This is an important step that you won't want to skip over. When you purchase a car you will most likely have it checked before buying to make sure there are no problems with how it runs. The same goes for a house. The home inspector will give you unbiased information so that you won't have any surprise costly problems to fix after purchasing.
Looking for a Dream Home in the South Bay? Get the Best House-Hunting Tips Delivered Right to Your Inbox!