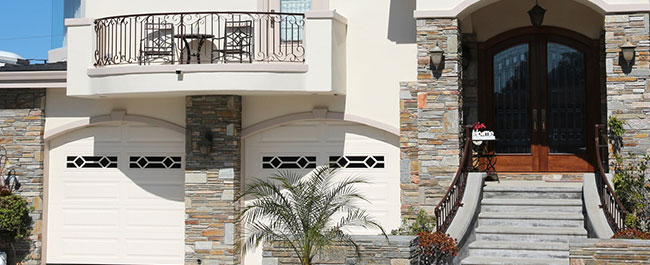 5 Real Estate Tips to Boost Your Curb Appeal
When it comes to selling your home, your curb appeal may be one of the biggest selling points. As realtors, we have seen the difference that the exterior of your home can make. Buyers want to be impressed the moment that they step onto your property. Doing some small things to your front yard and home exterior can make a huge difference.
Top Real Estate Tips for Improving Your Curb Appeal
If you are looking to update the exterior of your home, follow some of these tips to make your home any buyer's dream.
1. Paint Your Front Door
Just painting your front door can update the look of your home. Bold, brightly colored front doors are welcoming and they can make your home stand out. Consider painting your front door a deep red, a bright yellow, or a warm teal. You may also want to think about updating your hardware on your door so that it has an irresistible shine.
2. Update Your Fence
If your front yard fence has begun to look worn, it may be time to give it a little bit of an update. You may want to replace any fence posts that are splintering and repaint the entire fence. White is still the traditional color for fences. Having something familiar such as a white fence can make buyers feel that they are at home.
3. Revive Your Windows
Your front windows can brighten your home. Make sure that they are clean and shiny before you put your home on the market. Replace any windows that are cracked or have mechanisms that no longer work. Also, consider updating the look of your home with some shutters or new drapes in the windows.  
4. Do Some Planting
Having a lush garden in your front yard can make any home look inviting. With California in the middle of a drought, consider planting some native flowers. Many native California flowers are unique and stunning, and they can also handle our dry weather conditions. Flowers bring color and warmth to your front yard. Just make sure that your yard also looks manicured and not overgrown.
5. Repave your Driveway
This is a project that may be a little more work intensive, but it is still important. Years of parking your car on your driveway can lead to cracks and oil stains. This can destroy the look of a home. If your driveway is cracked, you may need to think about repaving it so that it looks smooth and clean. While you are paving your driveway, you may also want to update your front walkway.
Talk to Your South Bay Realtor About Home Updates
Your South Bay realtor should be able to help you figure out the best way to make your home more attractive to buyers. Have your realtor do a home value estimate to help you figure out how much your home is worth now and what small projects you can complete in order to increase your home's value. You may be surprised how a few small things can make your home worth so much more.
Looking for a Dream Home in the South Bay? Get the Best House-Hunting Tips Delivered Right to Your Inbox!