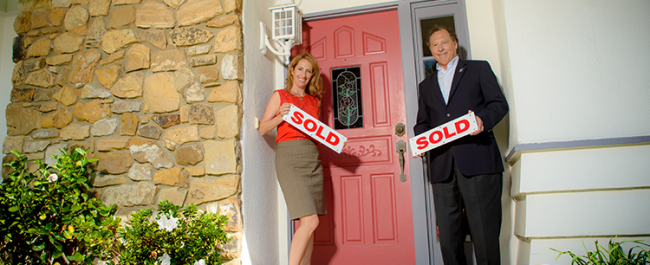 3 Characteristics of a Great Realtor
When you are hiring a realtor to help represent you when you are buying a home, you need to make sure that your realtor has certain characteristics to ensure that you find your dream home for the right price. Your home is like any other place, it should be somewhere you feel completely comfortable and safe.
Characteristics You Should Look for in a Realtor
Choosing the right house is one of the most important decisions you will ever need to make. It is important that you find a realtor that you can trust. Take a look at some of these characteristics that every realtor needs.
1. Honesty
A great realtor understands that the best option for you is the best option for them. Often realtors want to make a sale quickly, so they are not honest about potential problems with the home that they are selling. Of course, every realtor will want to put the house that they are selling in the best light, but if you notice that there are problems with the houses that you are shown that your realtor tries to hide, that may be a sign you need a different realtor.
2. Knowledge of the Real Estate Market
Every real estate market can be complex, however, the South Bay and Palos Verdes Peninsula can be confusing. There are so many neighborhoods and types of properties within these cities. It's very important that you have a realtor that has a full understanding of every city within the South Bay and the cost of properties. You want to make sure that you are paying the right price for the home that you are buying. If your real estate agent does not seem knowledgeable about the area, or doesn't seem sure about the prices of homes in the area, you may end up paying much more for your home than you should. Also, it is helpful to see how long your realtor has lived in the area. Experience living in the South Bay can give an additional knowledge of every neighborhood.
3. A Good Track Record
See if your realtor has any testimonials or take a look at some of the homes she or he has sold. If your realtor shows that they have a history of pleased clients and the team is proud of they work they have done, it is likely that they will strive to keep their track record as clean as possible. You really want to find a hard-working realtor at your side during every part of the real estate process. Looking at their past will give you a fuller idea of what working with them will look like in the future.
Having a good realtor at your side throughout the real estate process will ensure that you find a house that you can truly call your own. A good realtor can be an invaluable asset to help you through what can be a really confusing time. Make sure that you find a realtor that you feel comfortable with and enjoy working with.
Looking for a Dream Home in the South Bay? Get the Best House-Hunting Tips Delivered Right to Your Inbox!